No idea what happened, but I've been working on a model and all of the sudden it seems disappear when I orbit the camera. Far as I know I didn't make any changes. I've read some other forum posts on this issue and it seems that the problem is related to "clipping", but none of the recommendations in the posts worked for me.
Here's an example of the problem: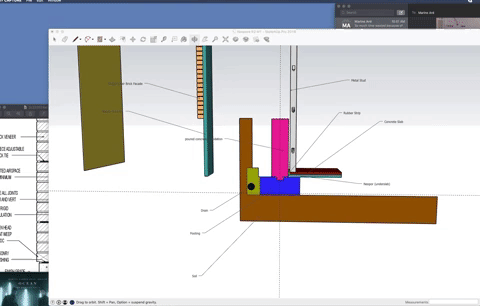 Here's the model itself:

Zoom extents, changing the camera mode, switching between fixed views, etc. I tried selecting all, zooming out, then deselecting just the items in view, and hitting delete as well.
One solution that seems to work is just selecting the model and copy/pasting it into a new file, but I guess I'm still curious to know what happened in the first place.
Any idea what's going on here?