---
I need help to resolve this issue. Can anyone help me with this?
---
What do you get when you go to 3dwarehouse.sketchup.com/addlocation.html in IE? If not, find out why it's blocked.
Can you search for a location, and go there?
Can you select a region? If not, update Flash.
---
what platform resp. operating system?
update the system browser (OSX: Safari / Win: MS IE) and clean cache/cookies.
if MS IE: do not raise the security setting for the Internet zone to "High" but max. to the default "Medium-high":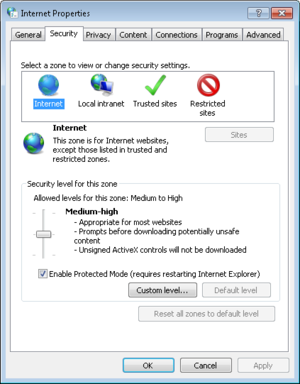 • HowTo
• Tech Blurb
---
Sketchup 2015 says I don't have an internet connection but i do!
---
Add Location error - no internet connection
---