I'm sure this topic has probably been covered before and I am quite certain that Christina Eneroth has a plugin that specifically deals with this issue in a somewhat related manner.
If you look at the 2D model below you can see the separate wall segments.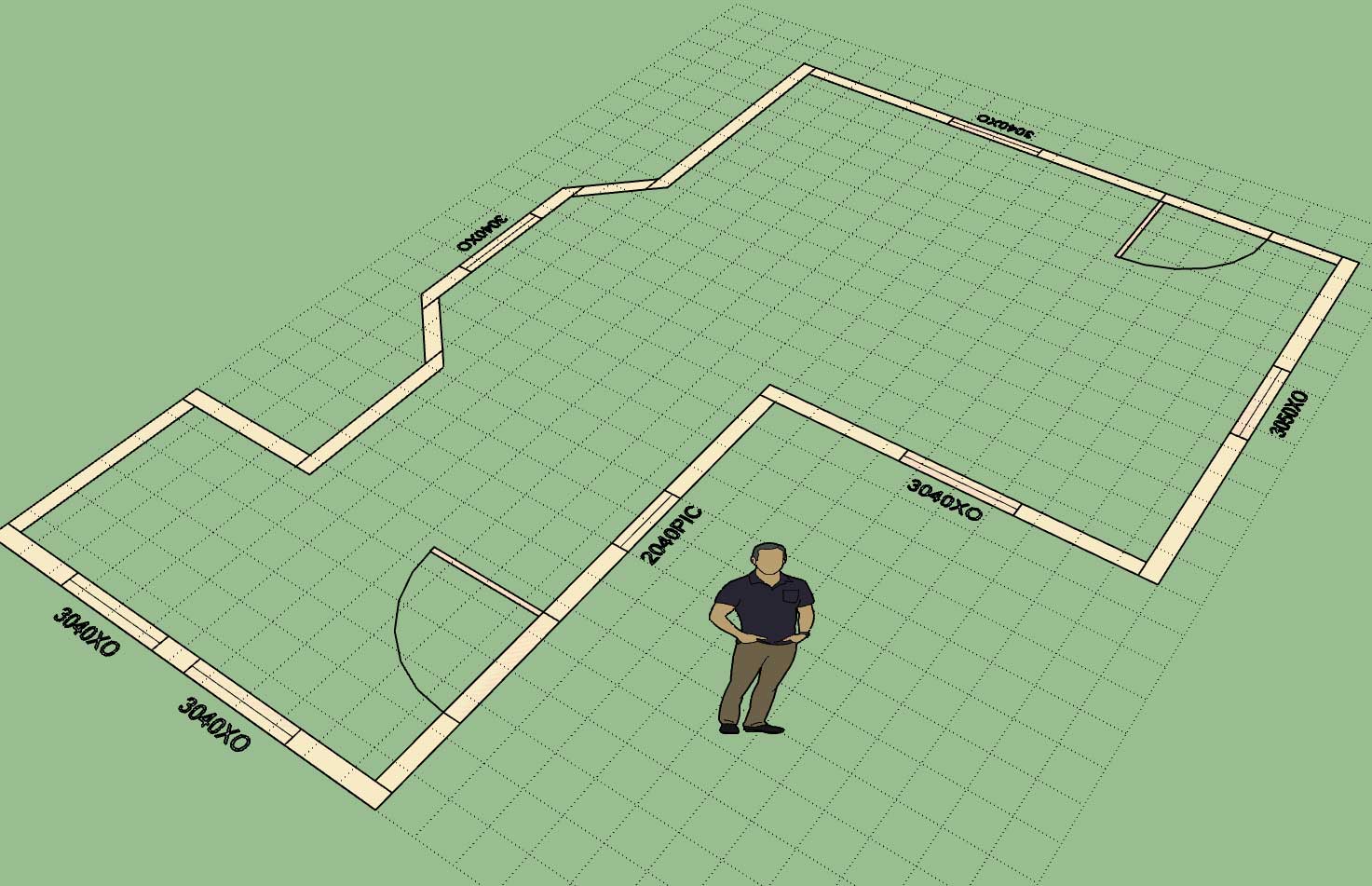 I am trying to figure out a way to hide the line segments between each wall panel so that the end result is what you would more typically see for a floor plan layout.
I suppose one way to do it would be to pushpull all of the segments then union them together into one solid and then delete everything except the bottom face of the wall solid leaving just the single face.