Edit: I think I was having a brain fart and for some reason thought the offset tool could do something it couldn't. See comments below:
I'm trying to create a decorative/architectural bump out/ridge on the metal framing of a glass roof.
Here's the "real world" example I'm trying to recreate:
and here's the model:

I figure the best way to do this is via the offset tool, but for some reason the tool is only acknowledging the outer most edges. You can see the the problem here: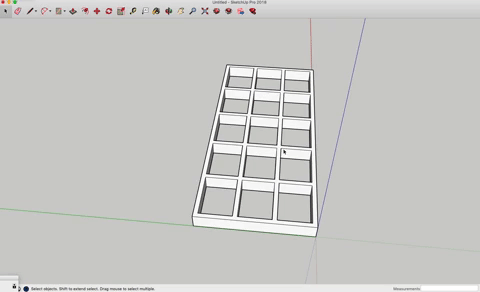 I tried scaling the model up 100x and even restarting SketchUp, but the problem persists. Any suggestions?
I uploaded the face that I'm having the problem with to the 3D Warehouse: