Version 1.0.0 - 07.03.2016
Created Medeek Foundation Plugin, utilizing SketchUp's Ruby API.
Added slab on grade foundation type (rectangular outline only).
Added garage curb and interior footing options.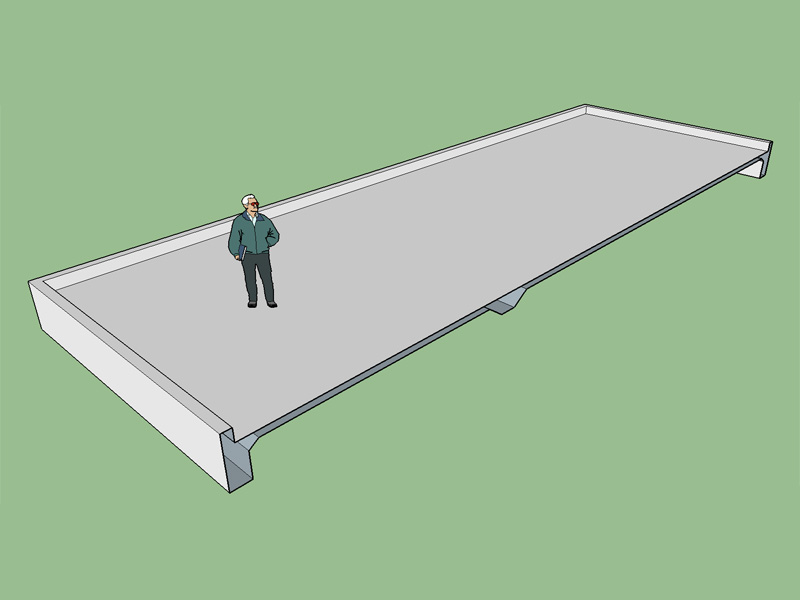 View model here:
The thing that would make this plugin particularly useful is if the user could define a polygon outline for the foundation, that will be next, then onto stemwall foundations.