With the inset joists I thought it would be really cool to have the plugin be able to auto-select the correct joist hanger and insert it at both ends of the I-joist or sawn lumber. I quickly modeled up a simplified version of an IUS1.81/11.88 Simpson Face-Mount I-Joist hanger and with the addition of one simple function I was able to do this: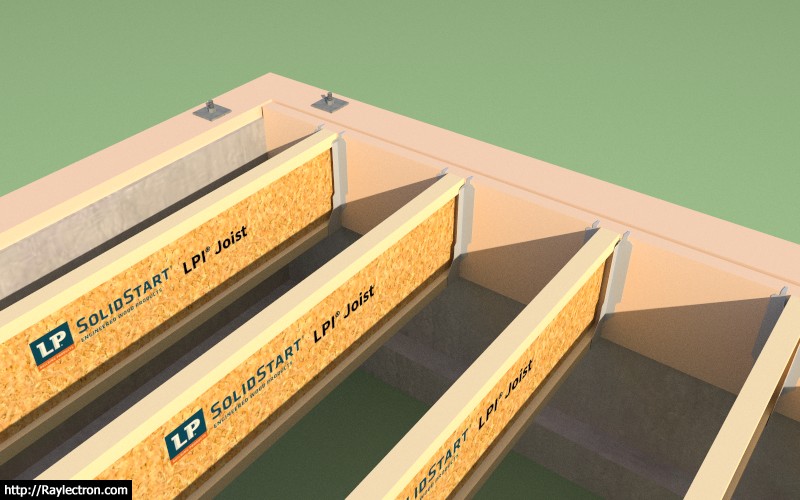 View model here:
I haven't yet released this most recent addition because I only have two sizes of hangers created so far. There are five typical flange widths and the following typical I-joists depths: 9.5, 11.875, 14, and 16. So if you do the math I need to model 20 different face mount I-Joist hangers and 20 top flange I-joist hangers (IUS and ITS series). For sawn lumber a similar situation exists for 2x6, 2x8, 2x10 and 2x12 joists.
I was considering using the official Simpson models from the 3D Warehouse but they are too complex, a minimalistic hanger gets the point across just as well.
When I get home from work I usually only have a couple hours to hammer away at things so some more low hanging fruit gets picked.