I have a model that seems to have no problems, such as loose shells or internal faces, but when I export it to a COLLADA file and upload it to my Shapeways store, it is riddled with errors – truncated faces, loose shells – and is unprintable. It also cannot be exported to STL, because the utility just lists dozens of errors and then stops. Since I can't export it to STL, I can't use MeshLab or Netfabb to analyze what the problems might be.
Here is how it looks in SU: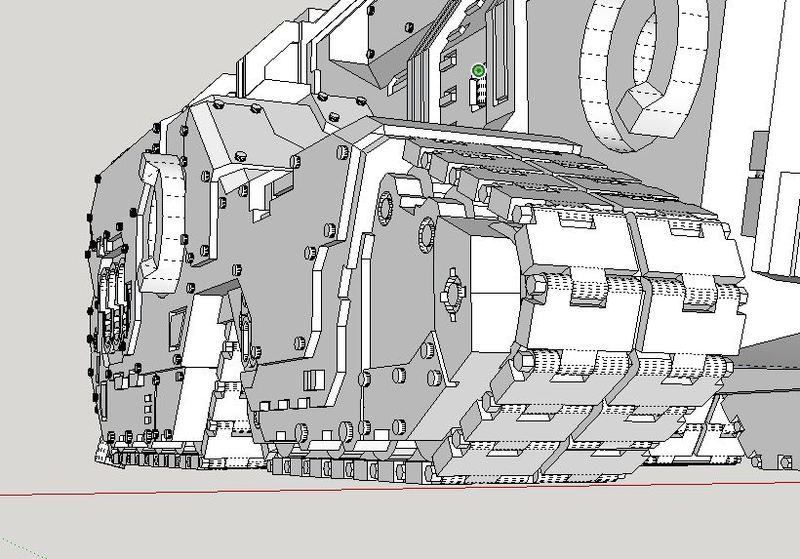 And here is how it looks when uploaded to Shapeways:
Any ideas? I'm stumped.