Starting to think about the parameters of the Medeek RC Plugin starting with columns.
Here is an example of a typical rebar cage. Given the longitudinal bar spacing this column would require additional ties for the middle bars.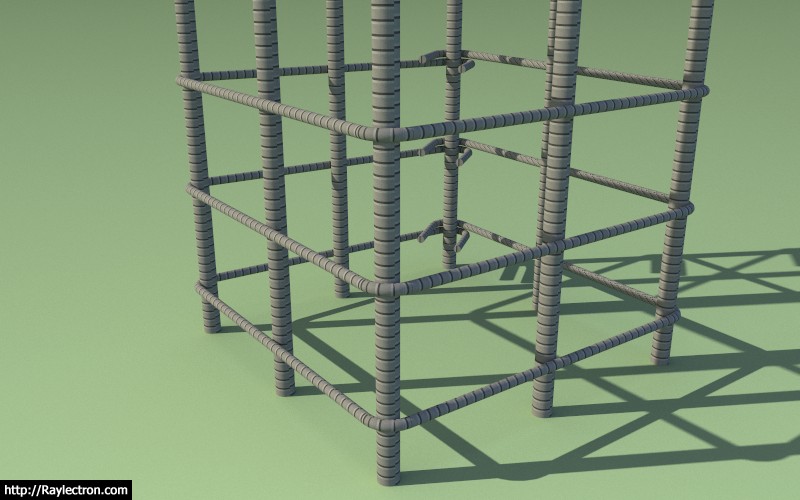 View model here:
The icon or logo for this plugin will be.
Medeek RC Plugin Icon: