That's just brainless. That's designing in plan and not even trying to think about the 3 dimensional volume you're sculpting.
Version 2.4.8 - 06.16.2019
Added a Soffit/Fascia tab to the Global Settings.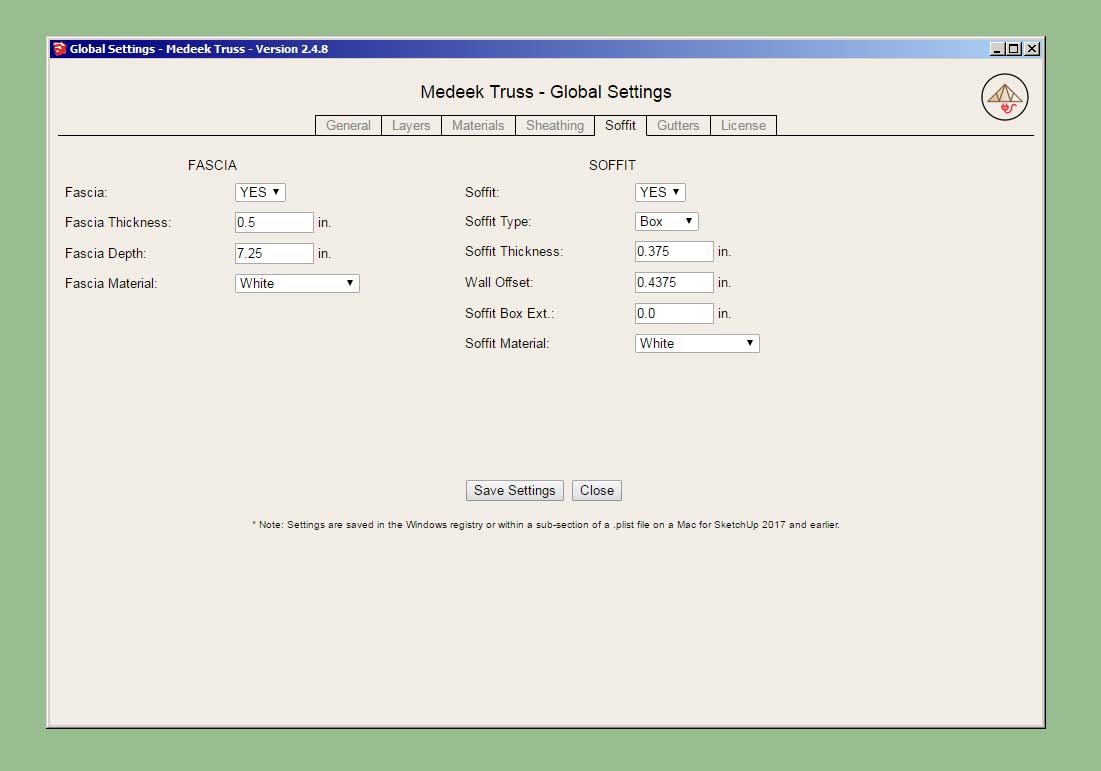 I've been developing this plugin now for almost 4 years. Progress is steady but much yet remains to be done. Once the complex and secondary roof modules are operational this plugin will begin to compete with the big dogs of architectural software (eg. Revit, Chief Architect etc…) Its taken a while to get to this point with a few detours along the way but I'm getting very close to accomplishing the holy grail of the plugin which has always been the ability to handle complex roofs automatically.
With the recent post about the foundation plugin (adding in parametrics for slab on grade foundations) some people are asking "Why did you stop working on complex roofs and move back to the foundation plugin?". As it turns out the algorithm or logic for editing the "polygon" outline of a complex roof or foundation is pretty much the same. Since I have the overall code in place for a slab on grade foundation I am first implementing the polygon face edit tool with the foundation plugin then I will bring this code over to the Truss plugin and complex roofs.
The initial implementation of the "polygon" outline algorithm and code is now live with the slab-on-grade module of the Foundation plugin:
I will now be borrowing heavily from this new block of code and use the same technique to enable the editing of complex roofs.
The "FRONT" option for Gable Truss parameter allows one to terminate a truss assembly where it meets another roof or wall but currently it does not provide for a GIRDER truss as shown:
I need to provide an additional option here called "GIRDER" which allows the user to terminate the truss assembly and also configure a girder truss (ie. Howe truss with heavy bottom chord and stubbed off tails).
Version 2.4.9 - 08.27.2019
Fixed the trim tool so that it is now able to trim hollow sections (ie. pipes, rectangular tubes).
The extend tool already had this ability but for some reason I was not made aware that the trim tool was unable to handle hollow sections until just recently.
Medeek Live Training: Session 2
Scheduled time is Sept. 12 (Thursday) at 11:00 PST
The primary topics covered will be the recent additions to the truss plugin (ie. soffit & fascia, asymmetric rafter roofs, etc…) however as usual I will be open to any other questions via the online chat.
The session should run about an hour in length depending on the number of questions I receive.
I think I've worked the kinks out of my streaming software, so things should go a bit smoother this time.
Recent updates can be viewed here: