Version 1.9.4 - 07.08.2017
Added energy/raised heels for triple howe truss (3 variant: wedge, slider and vertical w/ strut).
Metal plate connectors now enabled for triple howe trusses.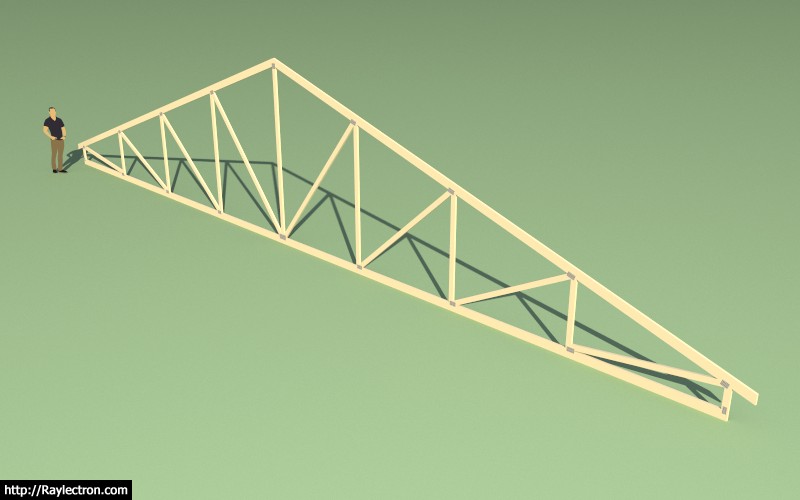 Below would be a typical example of a 60' span using a triple howe truss.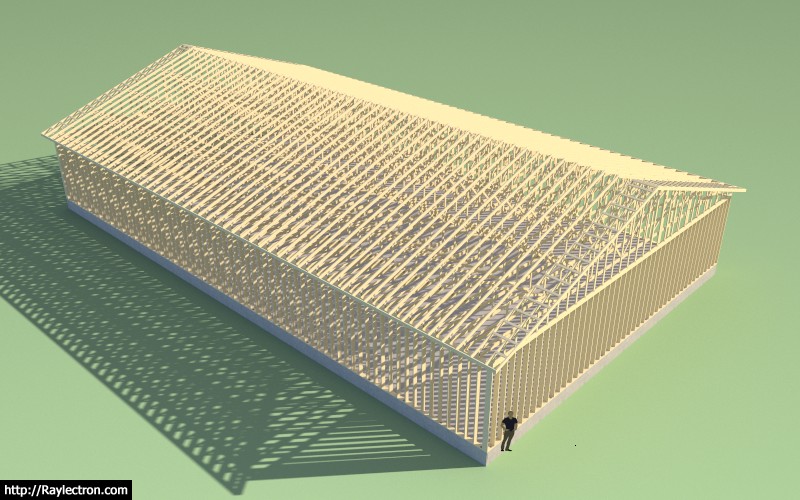 However, in most cases where the design calls for taller walls one would probably go with a steel building or CMU block walls. This was the case on a building I designed about 10 years ago (Wasatch Building Supply, Utah) that had 20 ft. walls. Its too bad I don't have an interior photo showing the trusses inside the warehouse roof, its quite a sight to behold.