This topic may be covered in previous posts but I couldn't seem to find a concise answer to my question so I'll post it anyways.
Basically I have an array with some points for my stair stringer. I am creating the group/solid as below:
group1 = Sketchup.active_model.active_entities.add_group
entities1 = group1.entities
new_face1 = entities1.add_face @Stringer_points
new_face1.pushpull @Stair_stringer_thickness

Very simple code. The problem of course is that if I specify a texture for the material it aligns per the horizontal axis and not per the long axis of the stringer which is inclined at some angle (theta) from the horizontal.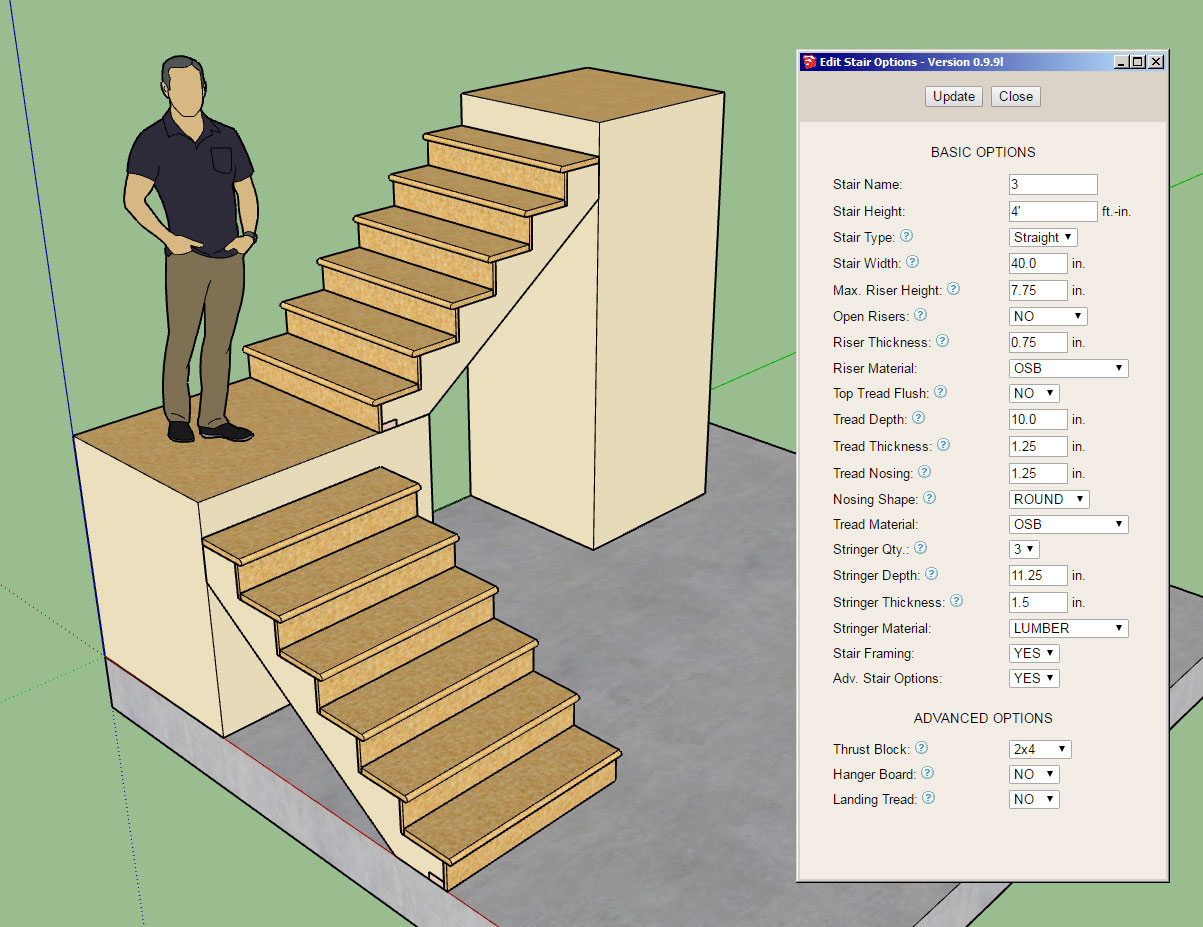 The problem is that once I have the array of points I need to somehow create the face (in the group), rotate the face by negative theta, ungroup the geometry regroup it, then rotate the group back into place by positive theta.
This just seems like a lot of messing around to get a very simple result. I'm looking for ideas or suggestions on how to accomplish this with a little less juggling.