Version 0.9.1c - 08.17.2018
Added an option in the Walls tab of the Global Settings to auto-load a wall preset within the HTML Draw Wall menu.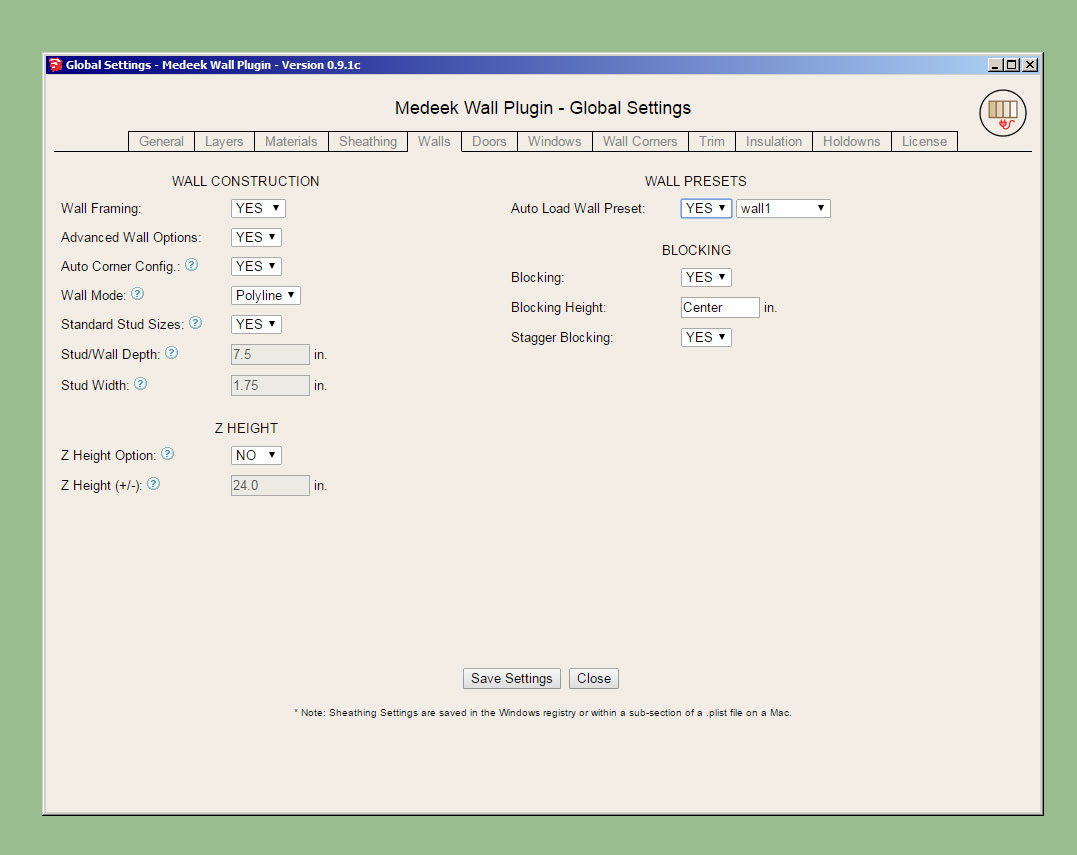 If the auto-load preset option is enabled then each time the draw tool is activated it will pull the parameters from the preset, otherwise the parameters will be per the previous wall drawn.
Note that the Auto-Load Wall Preset parameter only applies to the HTML draw menu. If the graphical UI is not enabled then the legacy system is in place and there is no way to auto-load a preset.
Some may still find the HTML draw menu a bit overwhelming with all of its parameters. I may add a +/- button at the top which will allow the user to shrink the menu so that only the presets are shown and possibly a few other options. The menu configuration will then be memorized and will pop up the same as the previous configuration (large or small). Along those same lines I should probably also provide a global settings which will allow the user to set the default behaviour of the menu configuration.