Version 0.9.0d - 08.09.2018
Added logic so that callouts for stacked windows are properly cascaded.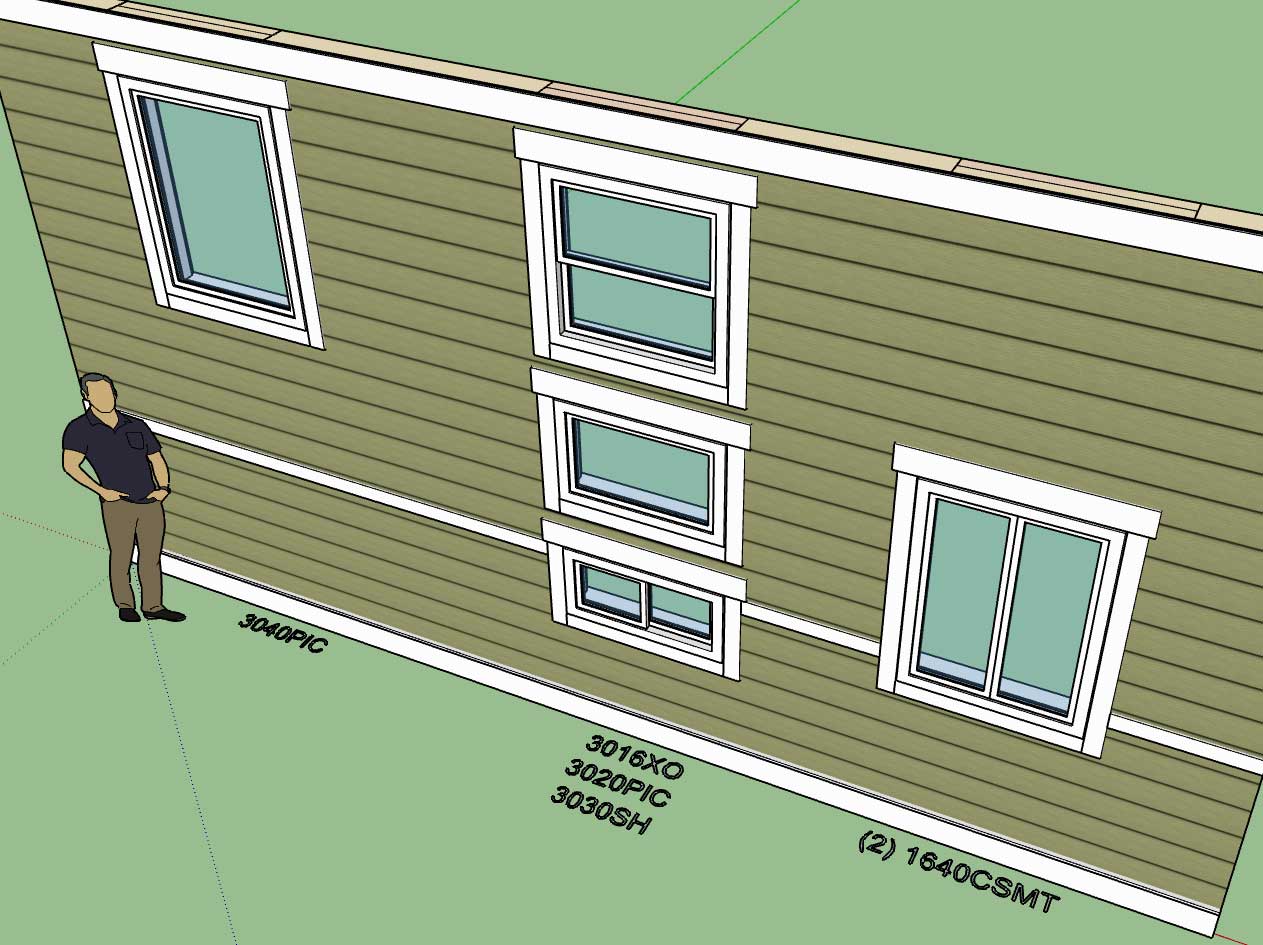 Note that there is still an issue with stacking windows in the full framing mode. The plugin will not throw any errors (within the ruby console) but I will need to add some additional logic to properly frame up the cripple studs between windows, if any are required. Also the algorithm for the trimmer studs will require some modifications.
Initially I did not foresee stacked windows but they do seem to be quite common so they have become a high priority.
View model here: