Wainscot ledge: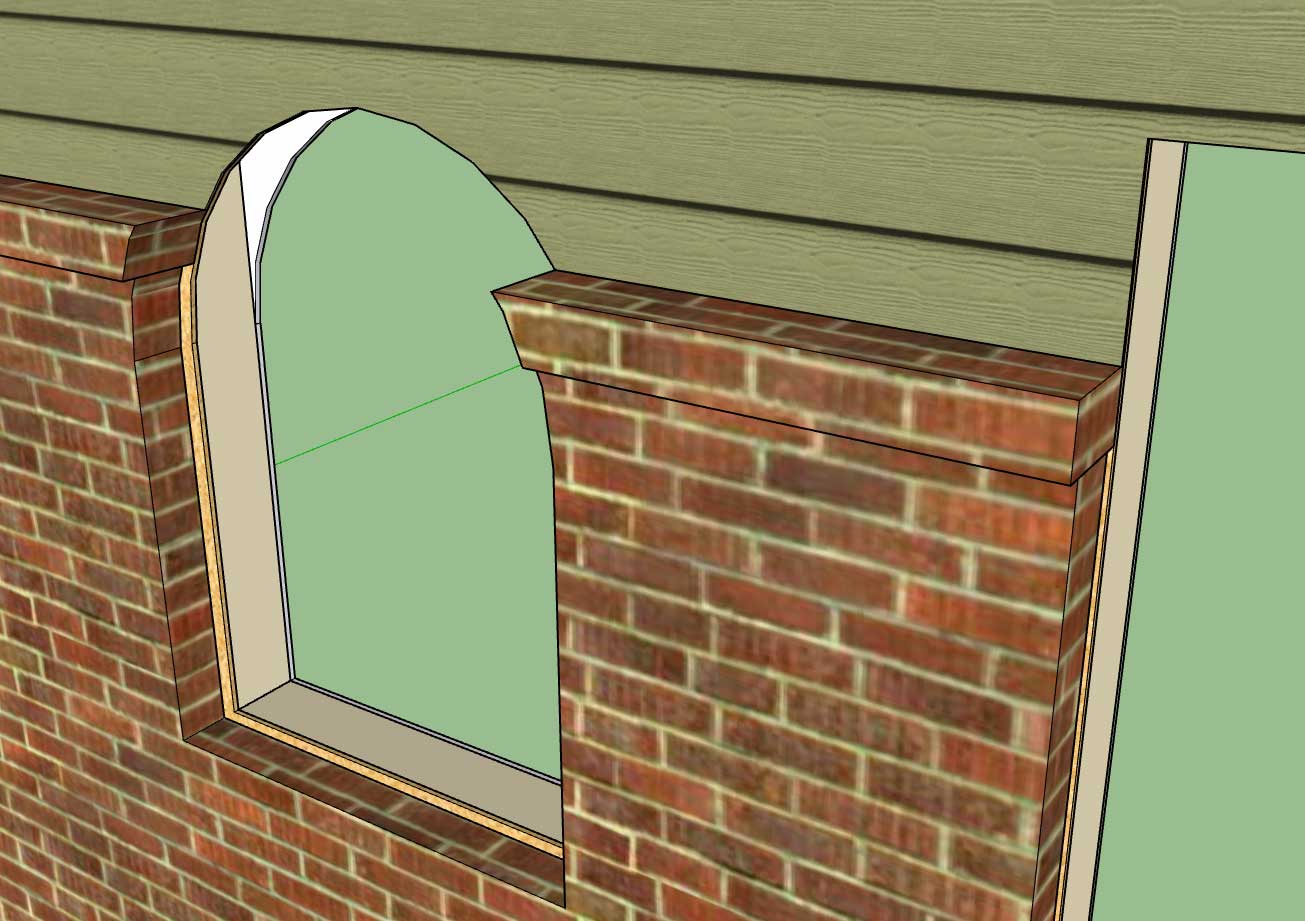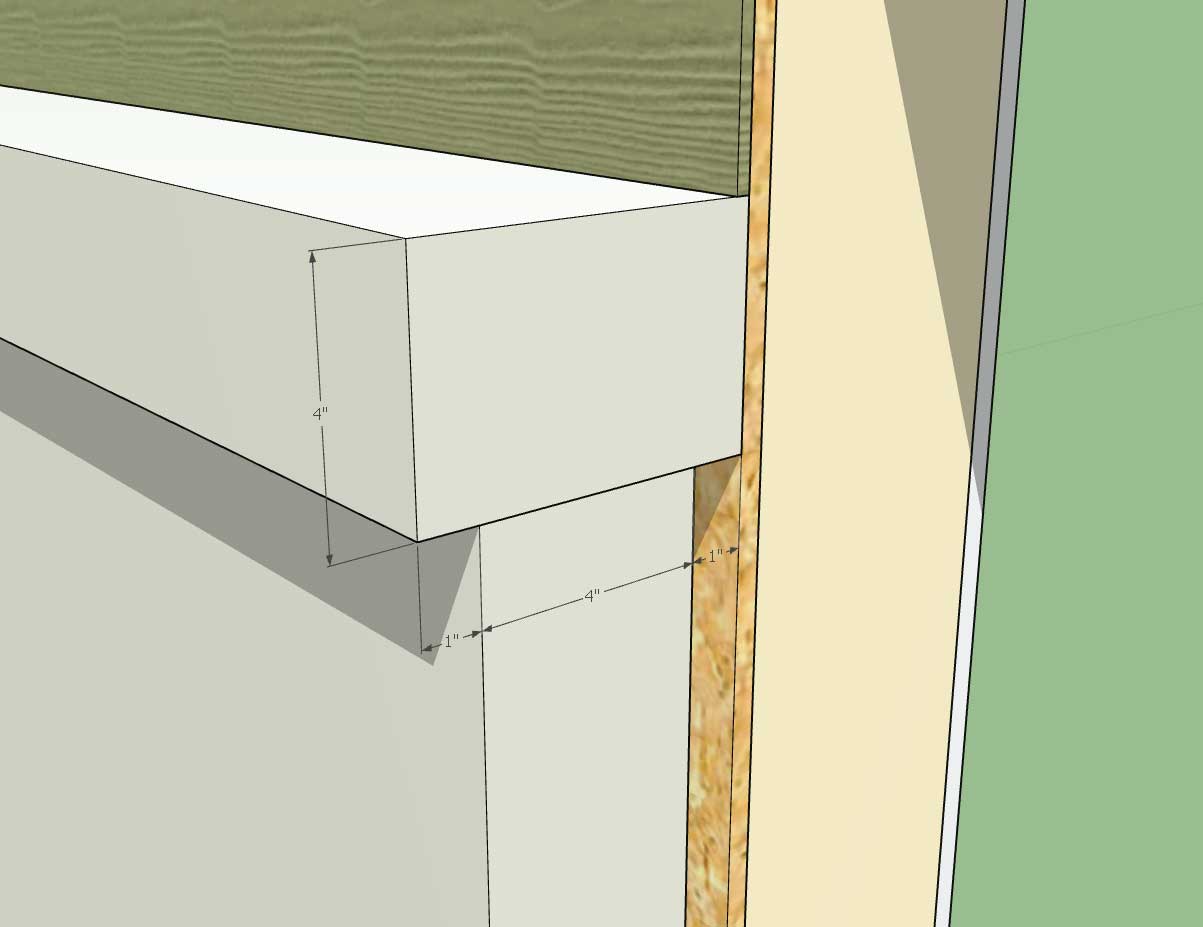 The dimensions show the following parameters:
1.) Ledge Depth or Projection
2.) Ledge Height
3.) Wainscot Thickness
4.) Wainscot Air Gap
Notice that the ledge extends beyond the air gap to the sheathing or framing (if sheathing disabled).
Also note that wainscoting and ledge are able to bisect curved windows or doors as shown.
This additional feature is fairly complex so I am sure there may be some situations that I have not yet encountered and may be some cause for geometrical errors, only further testing will tell.
P.S. Rowblock brick ledges are typically inclined (I'm assuming to shed water and snow) but as I shown in the image above I am currently only allowing for a rectangular ledge. The reason for this is that when I trim out the openings an arched window intersecting a inclined ledge is going to get very interesting for the push-pull method. The workaround for this is obviously to go to a more sophisticated boolean subtraction but then this would limit the plugin to only the PRO audience and I am not fully committed to that strategy yet.