Version 2.3.4 - 04.24.2019
Enabled the "Edit Roof Assembly" function for gable and hip rafter roofs (imperial and metric units).
Corrected an issue with H2.5A hurricane ties when utilized with raised heel trusses.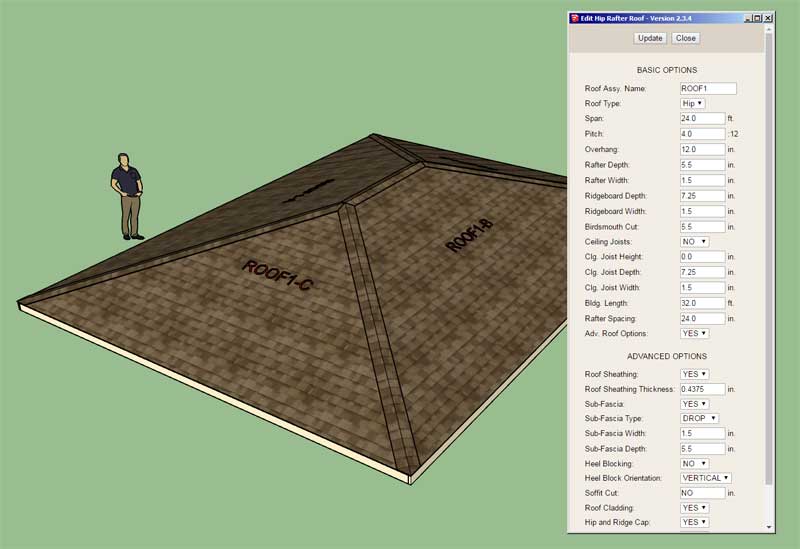 This is a fairly substantial upgrade for the plugin and now gives the user the ability to edit stick framed roofs. Previously only certain truss roofs could be edited.
I still need to enable editing for the other rafter roof types (shed roofs, I-Joist, rafter roofs with glulam beams etc…), but at least I've now got the two most common roof types with full parametrics enabled.