From the Sketchup knowledge-base it says I can set a default printer page setup (for example A3 Landscape - for Epson Printer, 100%) and save this as a default under the "Settings" dropdown menu.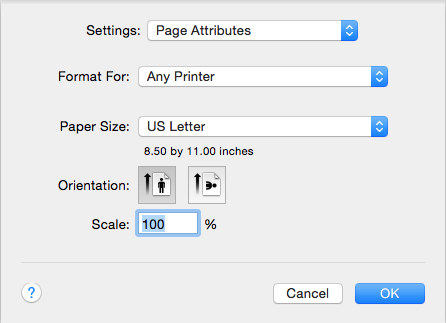 When I open Page Setup my window is missing the top "Settings" dropdown menu.
As a result I have to manually re-set the page setup EVERY TIME I open a new document or even re-open an old document.
Can anyone advise?
Thanks
Ben